IDENTIFY REVENUE SHIFTS, MARKET ADJACENCIES & UNKNOWNS THAT IMPACT
ZEBRA TECHNOLOGIES IN SPORTS ANALYTICS
Identify New Growth Opportunities For Your Business Related to
ZEBRA TECHNOLOGIES IN SPORTS ANALYTICS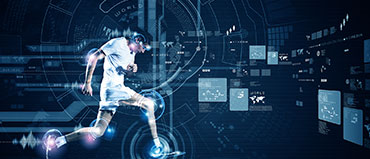 Sports Technology Market
Market size (2026):
40.2Bn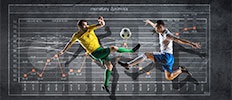 Sports Analytics Market
Market size (2026):
8.4Bn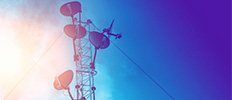 Internet of Things (IoT) Data Management Market
Market size (2022):
66.44Bn
Analyze Strategies of Your Peers & Partners Related to
ZEBRA TECHNOLOGIES IN SPORTS ANALYTICS
Identify Adjacent Opportunities Related to
ZEBRA TECHNOLOGIES IN SPORTS ANALYTICS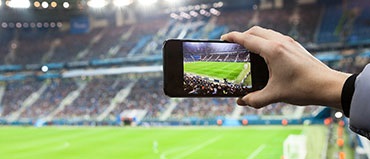 Smart Stadium Market
Market size (2023):
12.50Bn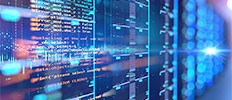 Data Historian Market
Market size (2025):
1.3Bn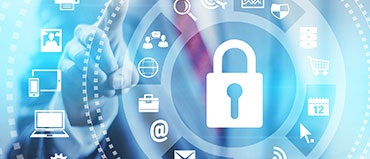 IoT Security Market
Market size (2026):
40.3Bn
Analyze the Ecosystem of
ZEBRA TECHNOLOGIES IN SPORTS ANALYTICS
Assess New Growth Opportunities in Industry Segments Related to
ZEBRA TECHNOLOGIES IN SPORTS ANALYTICS
See How We Have Helped Your Peers Related to
ZEBRA TECHNOLOGIES IN SPORTS ANALYTICS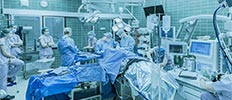 MnM helped a prominent analytical tech vendor to tap into the USD 110 million nitrosamine impurity identification market, resulting in a revenue opportunity of ~USD 30 million by 2026.
Problem Statement:  The client is a global leader in analytical technologies, including liquid chromatography, gas chromatography, multimodal instruments (LC-MS, MS-MS, etc.), columns, reagents, detectors, consumables, and other key analytical lab technologies. Some of the key problem statements of the client were: •To understand the impact of the evolving regulatory landscape on the pharmaceutical and biopharmaceutical industry with respect to nitrosamine impurity testing, such as for product development, manufacturing QA/QC, raw material testing, batch testing, etc. •To gain an in-depth understanding of emerging use cases across specific analytical technologies (such as LC-MS, GC-MS, and automated products) used for nitrosamine testing applications by pharmaceutical and biotechnology companies at the global and regional level To identify prominent and emerging competitors, flagship product offerings, key differentiators, SWOT analysis, and their right-to-win MnM Approach:  A detailed secondary analysis was undertaken to gather details about prevalent regulations governing impurity testing, product quality, and manufacturing workflow for the pharmaceutical and biotechnology industry, key analytical technologies used currently for impurity testing and their application profile (such as nitrosamine, dioxan, etc.), and product portfolio of key vendors. Further, regulatory and financial details of key product vendors, as well as regulatory & manufacturing landscape of key pharmaceutical and biopharmaceutical products and pricing trend of key analytical technologies, were studied to estimate the global market revenue of nitrosamine impurity testing technologies. A detailed competitive landscape analysis was done to understand the relative presence of key players across various segments and subsegments and to study their geographical presence across key markets worldwide. These assumptions were then leveraged to assign a revenue split of various market segments and subsegments, which were then validated through extensive primary research across a diverse group of industry stakeholders (such as key product vendors and local distributors, channel partners, prominent end-user facilities, etc.). Key Research Outcomes:  Through this engagement, MnM assisted the client in evaluating the impact of emerging regulatory changes on the growing user needs for novel analytical technologies (such as superior LC-MS platforms, higher analytical accuracy, reagent quality for microscale analysis of nitrosamines, etc.). It provided the client with a detailed TAM assessment of key analytical technologies and automation solutions currently in use at the regional and country levels, as well as projected growth and TAM of various application and end-user segments. It also identified major global competitors and broader strategic initiatives undertaken in the past 3–5 years.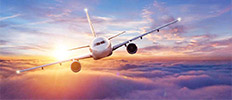 MnM helped a prominent rugged devices company identify USD 80 MN in revenue potential by tapping into the military and utility sector over the next three years
Revenue shifts of your clients: HMI, IoT, and consumer-grade devices for industrial applications are a few of the shifts impacting the client's revenues due to the increasing adoption of these technologies/products from client's clients. Unknown: Few unknowns such as the development of OLED, E-Paper display technologies, and the development of high-specification display devices, among others which are expected to act as potential opportunities, were identified for the client. Revenue Impact Created: MnM provided key insights related to rugged devices by identifying the target customers they could target (Government and Defense Agencies) and the countries they could invest in (UK, Germany, France, US, and Canada) for specific sectors, resulting in the revenue impact of USD 80 Mn.