IDENTIFY REVENUE SHIFTS, MARKET ADJACENCIES & UNKNOWNS THAT IMPACT
FISERV IN DIGITAL PAYMENT
Identify New Growth Opportunities For Your Business Related to
FISERV IN DIGITAL PAYMENT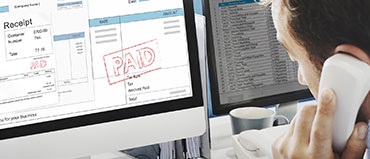 Digital Payment Market
Market size (2026):
180.4Bn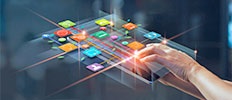 Digital Lending Market
Market size (2026):
20.5Bn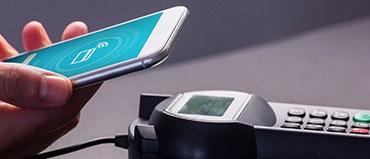 Payment Processing Solutions Market
Market size (2027):
147.4Bn
Analyze Strategies of Your Peers & Partners Related to
FISERV IN DIGITAL PAYMENT
Identify Adjacent Opportunities Related to
FISERV IN DIGITAL PAYMENT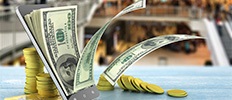 Mobile Money Market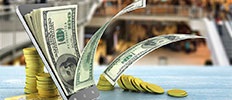 Cash Flow Market
Market size (2025):
1.17Bn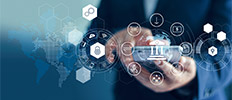 Accounts Payable Automation Market
Market size (2024):
3.1Bn
Analyze the Ecosystem of
FISERV IN DIGITAL PAYMENT
Assess New Growth Opportunities in Industry Segments Related to
FISERV IN DIGITAL PAYMENT
See How We Have Helped Your Peers Related to
FISERV IN DIGITAL PAYMENT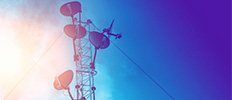 MnM helped a Chinese computer software company tapping into a ~ USD 20 million market with projected revenue of ~USD 5 million in the next 2 years in the telecom segment for the Blockchain market globally.
Revenue shifts of your clients: The telecom and media and entertainment sector has been undergoing digital transformation with the adoption of blockchain technology. Blockchain technology allows the telecom operators to enable new use cases such as OSS/BSS process management, identity management, smart contracts, connectivity provisioning, and payments. With technology advancement in blockchain, crypto assets and government initiatives, telecom operators can address their business process optimization and enable secure payments for their clients.     Unknowns: Several industries such as media and entertainment, banking, insurance, and government sectors possess high growth opportunity areas in the blockchain industry with the increasing venture capital funding and investments in blockchain technology in these sectors. In the coming years, the telecom operator's reliance on blockchain technology for smart contracts and payments will generate a new revenue stream for telecom operators and software vendors in the blockchain market.    Interconnection: Crypto asset management market, which is valued >USD 1 billion and growing with a CAGR of ~20% could also be a game changer for telecom operators and blockchain solution vendors with increasing adoption of the crypto asset management solutions for managing and trading cryptocurrency and crypto assets.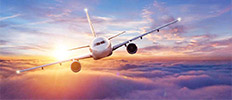 What are the effects COVID-19 will have on Airport systems? What measures should be taken to avoid any disruptions to business activities?
Revenue Shifts of Clients/Client's Clients / Partners/ VendorsCOVID-19 will have positive effect of the medical and logistics segment as hospitals are opting for solutions that could provide higher isolation to their staffs.Passenger management, baggage & cargo management, ground support equipment, and airport management are the key applications impacted by the pandemic.Airports are looking to adopt intelligent solutions that require minimum human intervention.The need for improved passenger experience, real-time statistics, and reduced operational expenses has led to an increase in demand for smart technologies at airports.5G infrastructure and biometric solutions projected to lead airport operations market post COVID-19.Interconnections Impacting Your Clients & Clients' ClientsSince Asia pacific accounts for largest share of airport operations, the market opportunity for digital solutions for airport operations is in this region post COVID-19.Cargo transport will increase to transport medical supplies to highly impacted regions.Intelligent infrastructure, which integrates technologies such as the Internet of Things (IoT), artificial intelligence, big data analytics, 5G, cybersecurity, and automation operation in order to enhance airport capacity utilization, business continuity, and cost structure for short- as well as longterm growth.Unknowns IdentifiedAs major operations will be done through automated systems and remotely, the need for hardware such as displays, personal devices, and computing systems will increase. Similarly, connectivity solutions will be in higher demand, platforms where virtual team meetings can be taken will see uptrend during the COVID-19 impact period.Robots used for sanitization, surveillance will be incorporated to reduce the risk of COVID-19 spread.