IDENTIFY REVENUE SHIFTS, MARKET ADJACENCIES & UNKNOWNS THAT IMPACT
FISERV IN DIGITAL PAYMENT
Identify New Growth Opportunities For Your Business Related to
FISERV IN DIGITAL PAYMENT
Digital Payment Market
Market size (2020):
79.34Bn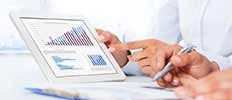 Revenue Management Market
Market size (2019):
14.16Bn
Real-Time Payments Market
Market size (2018):
6.82Bn
Analyze Strategies of Your Peers & Partners Related to
FISERV IN DIGITAL PAYMENT
Identify Adjacent Opportunities Related to
FISERV IN DIGITAL PAYMENT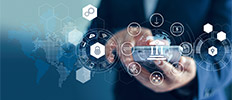 Accounts Payable Automation Market
Market size (2019):
1.84Bn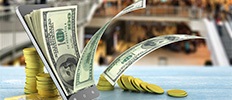 Mobile Money Market
Market size (2019):
3.4Bn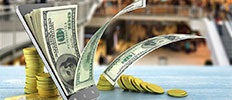 Cash Flow Market
Market size (2020):
0.37Bn
Track Latest Industry Developments and Competitive Updates Related to
FISERV IN DIGITAL PAYMENT
Analyze the Ecosystem of
FISERV IN DIGITAL PAYMENT
Assess New Growth Opportunities in Industry Segments Related to
FISERV IN DIGITAL PAYMENT
See How We Have Helped Your Peers Related to
FISERV IN DIGITAL PAYMENT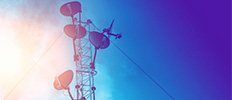 MnM helped a Chinese computer software company tapping into a ~ USD 20 million market with projected revenue of ~USD 5 million in the next 2 years in the telecom segment for the Blockchain market globally.
Revenue shifts of your clients: The telecom and media and entertainment sector has been undergoing digital transformation with the adoption of blockchain technology. Blockchain technology allows the telecom operators to enable new use cases such as OSS/BSS process management, identity management, smart contracts, connectivity provisioning, and payments. With technology advancement in blockchain, crypto assets and government initiatives, telecom operators can address their business process optimization and enable secure payments for their clients.     Unknowns: Several industries such as media and entertainment, banking, insurance, and government sectors possess high growth opportunity areas in the blockchain industry with the increasing venture capital funding and investments in blockchain technology in these sectors. In the coming years, the telecom operator's reliance on blockchain technology for smart contracts and payments will generate a new revenue stream for telecom operators and software vendors in the blockchain market.    Interconnection: Crypto asset management market, which is valued >USD 1 billion and growing with a CAGR of ~20% could also be a game changer for telecom operators and blockchain solution vendors with increasing adoption of the crypto asset management solutions for managing and trading cryptocurrency and crypto assets.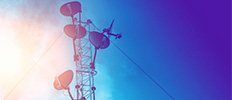 Market Assessment - Financial Services Compliance Transaction & Trade Reporting Market in Europe
MnM's client was interested beyond the insights into the report to do an in-depth analysis on trade and transaction-based compliance reporting. This granular study included information regarding various regulations related to trade and transaction market globally as well as market sizing and forecasting. The study also focused particularly on European market. It consisted of major influential government entities and regulations in the region along with a list of top vendors that offer transaction and trade related compliance solution and services.